Projects
On this page you can find some of my project I'm working with on my spare time. And also some old abandon projects.
DiveBuddy Planner
https://github.com/pwibeck/DiveBuddyPlanner
Is decompression planning application for windows phone 7. The algorithm used is based on Buhlmann ZHL16A, ZHL16B and ZH 17B with m-value gradient conservatism. Both air, nitrox and trimix diving is supported.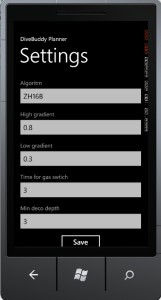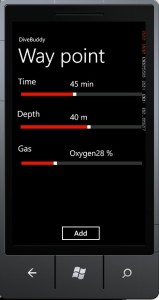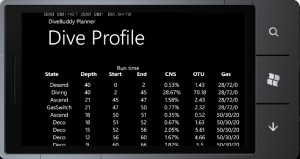 Scrumy
https://github.com/pwibeck/Scrumy
Scrumy is Visual Studio plugin. The current functionality cover printing TFS item to be used on a scrum progress board or kanban board.